As a Toronto professional commercial photographer, I enjoy working within different industries and cater to the requirements of various aspects of commercial and editorial photography. From food, still life, brand photography to restaurant and food menu photography, I use my talents and skills to find the best possible solution to achieve client's objectives. 
Food menu photography has its own set of unique rules and restrictions and is a bit less flexible than other kinds of restaurant photography. Food and beverage photos taken for menus are most often taken against pure white background with not too many props so that they can easily be manipulated by a graphic designer designing restaurant menu board. These photos are used for printed or digital board menus and delivery service apps. Images for food menu photography need to be sharp, clear, non-distracting and representative of what the actual food order would look like. See more past work on my Food Menu Photography page. 
Restaurant Photography | Restaurant Lifestyle Photography | Restaurant Interior Photography
Restaurant photography services include restaurant lifestyle photography, restaurant interior photography, cafe photography and other lifestyle photography for social media and other forms of promotion. I work closely with restaurant management to ensure that photos taken are in line with company's current themes and effectively reflect the personality of the establishment. Relaying the emotion of the place is the key, in my opinion, when it comes to restaurant photography.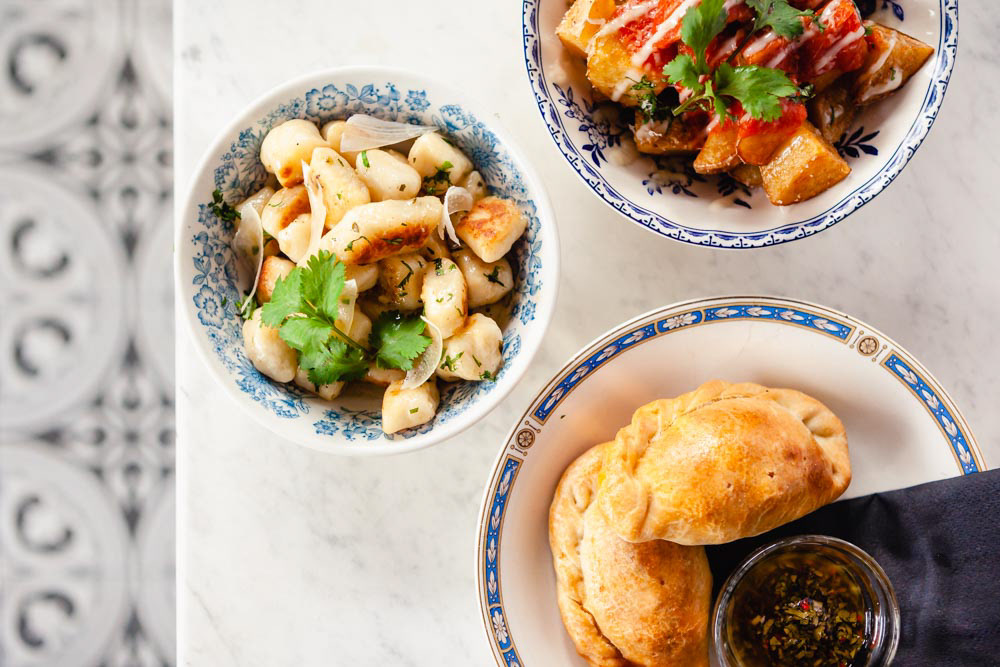 Commercial Product Photography | Commercial Food Product Photography
Packaging, label, eCommerce photography - are all examples of commercial photography where individual products need to be showcased online or in print.  Similar to food menu photography, commercial product photography is minimalist, often set against white background and most often shot with macro lens. Although props are limited, it's essential to show the high level of detail in an enticing way. Proper lighting and angle are a must. I often shoot these with a tripod and white box to ensure the highest quality of the image. In post-production I implore Photoshop to achieve 100% pure background which lowers your graphic design costs. 
​​​​​​​
I work extensively with CPG companies to help produce sell sheets and other promotional materials used in either B2C or B2B marketing. My past experience includes working closely with marketing managers and graphic design agencies to create promotional photography that is consistent with the brand image and falls within the established graphic design framework. 
Commercial Editorial Photography \ Still Life Photography | Social Media Photography
Food magazines and online publications these days are nothing other than art galleries full of stunning content. The creativity is limitless and, as a food photographer, I thrive on this type of work. Flip through my portfolio to see more

examples of styled food compositions. Food styling is my passion, and with my minimalist approach, eye for beauty and taste for uniqueness, I help your editorial content to truly stand out. I have multiple backdrops and props available for use and also offer prop sourcing services upon request.
Creative Product Photography | Social Media Photography | Lifestyle Product Photography 
Product photography comes in different shapes and forms from product shots on pure white background to lifestyle imagery showing products in use or as part of enticing composition. I can accommodate a wide range of product photography needs to ensure your product is shown in the best light (no pun intended!) possible. Visit my Product Photography gallery for more examples of my work.
Cookbook Photography | Recipe Photography
I offer photography, styling as well as cooking and grocery shopping services that may be required in cookbook production. I have experience working with recipe creators and chefs, either collaborating on the image production together or taking charge of all elements of the process on my own. Having experience in food blogging in the past, I understand well the requirements and what's involved in recipe photography. I would love to help you create your next recipe book masterpiece! Click here for recipe photography I did for On Her Plate book.